The neighborhood association and community association are independent organizations established with the aim to create a cheerful and pleasant living environment, as well as to resolve various neighborhood issues by promoting mutual understanding and cooperation at people live in the same area.
Main activities of the neighborhood association and community association
1. Cultural and educational recreation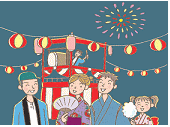 Promotion activities such as cultural festivals, summer festivals and Obon dance are organized by town folks to participate, so as to strengthen bonds and cultivate more interactions between people in the community.
2.Crime prevention and disaster preparedness activities for security and safety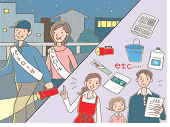 Organize activities for regional safety and security, such as night patrol and so on for crime prevention, and disaster preparedness training to prepare for disaster (earthquake, fire outbreak and flood).
3.Activities for social welfare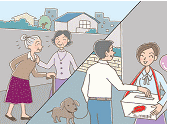 Support social welfare in the community by assisting the elderlies and coordinating fundraising and so on.
4.Activities to maintain the environment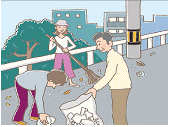 Involve in collecting reusable materials and recycling activities. Also, actively implement projects to keep the environment clean such as cleaning public town areas and so on.
5.Promotion activities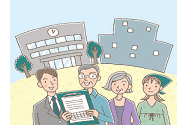 Provide information to the residents necessary for daily life, by circulating and disseminating notices from the district, schools, various organizations, and the neighborhood association and community association.
To join the neighborhood association and community association
Please apply to the council manager of the neighborhood association or community association, or the council staff in your community.
Inquiries
Regional promotion group, Residents'Activity Promotion Section
Tel: 03-3981-0479, Fax: 03-3981-1213